This spring break we are taking a whirlwind trip of visits on the West Coast.  The first few days we are spending in San Diego, because Jason has an academic conference here, and then we will head north to Seattle and Bellingham to see friends and family that we will miss on our big trip.
The trip certainly started out eventful from the very beginning.  We had booked separate flights because Jason's company paid for his trip and I was self-financing.  My flight was supposed to leave State College at 6:00 am, but it was cancelled in the wee hours of the morning.  Some quick talking to costumer service earned me the last seat on a comparable flight out of Harrisburg.  Phew!
That afternoon, miraculously in San Diego, we went to the Midway Museum.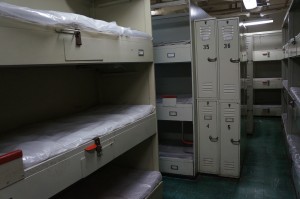 It is a massive aircraft carrier that has been retired, and is now open as a museum.  They let folks peek into all the nooks and crannies, and set up some lovely displays to illustrate what life was like on a floating city.  Our favorite part was the bunks for the sailors.
The next day was our real day of adventure: We spent the morning poking around tidepools in the warm California sunshine, and then spent the afternoon reliving the first day of our Mexico to Canada bicycle tour from nearly two years ago.  We also scouted out the route from San Diego to the border that we plan to take this year.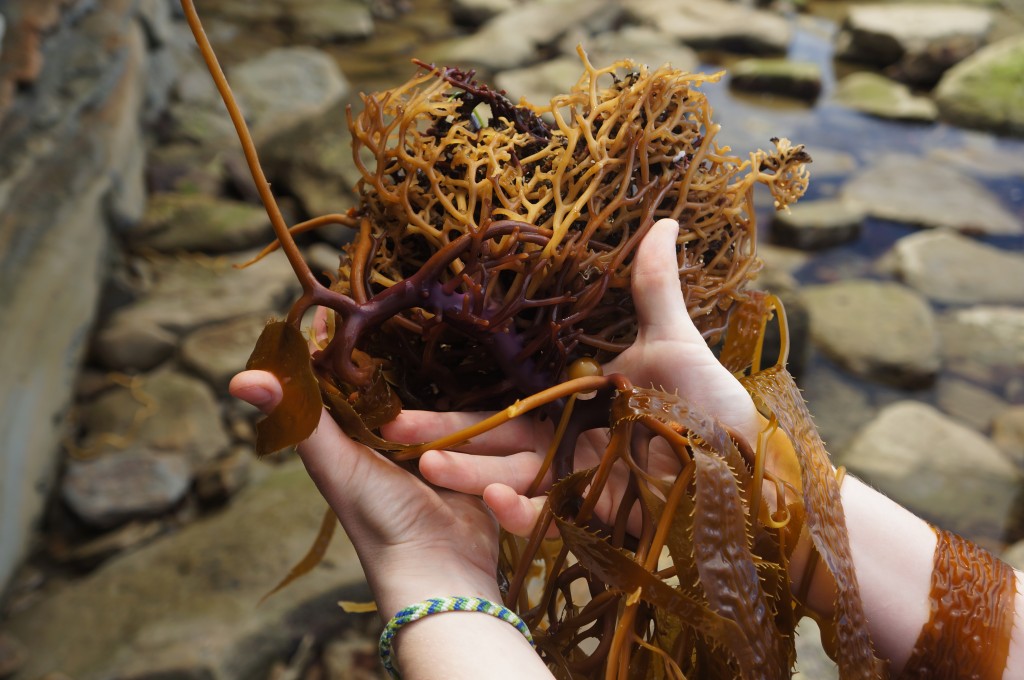 Some interesting seaweed at the tide pools.
 Our drive out of San Diego was a highlight of our time here. It was incredible how much of the route we had vivid memories of.  I remembered the exact part of the road where we wondered if we would ever reach the top of the climb… and the many spots we stopped to eat snacks!
On our way back to San Diego we also saw a thwarted roadside fire.  By the time we got there it was mostly just blackened plants and firefighters, luckily, but we got the chance to take a photo.
While in San Diego we have gotten to share meals with some of Jason's friends.  It is surprising how much fun you can have with people that you only see once every year or so.  I am looking forward to seeing more friends in Bellingham and Seattle.  I fly north this evening, and Jason will join me tomorrow night. I better get outside and enjoy the sunshine while I can!