Originally, Jason was supposed to write this blog post about our adventures in and around Bellingham, WA.  Luckily, he dragged his feet a bit and I am sneaking to write this while he is at work.  I am glad to write about Bellingham, as it will always hold a special place in my heart.  Where else can you find rivers, bays, islands, mountains, and multiple co-op / natural food stores?  I am sure other places exist, but I was born and raised in Bellingham, so I know its nooks and crannies.  It is my favorite.
One of our first activities after arriving in Bellingham was to take a hike. The Cascades mountain range meets the water near Bellingham, where we call it the Chuckanut mountains.   We didn't have to travel far to get to the trailhead.  Our hike started with a sharp ascent, but soon we were in the cool, wet forests of the Pacific northwest.
We saw the stumps of some massive trees that were cut when the area was logged, motivating us to learn more of the local history at the Whatcom Museum later in the week.  For you Bellingham-folk reading this, if you have not been to the Whatcom Museum for a long while, it is certainly worth it.  They have an entire section dedicated to the work of Bellingham women in the early 1900s, and of course many photos of logging and accounts of the early European settlers.
We spent time visiting with some wonderful friends – some that we have known for many many years (thanks Toby, Kristen, Nathan, Millie!!!), and some new ones.  Rachel, we'll cook next time we're in town!
We poked around some more tide pools at Larrabee State Park, and scampered over the sandstone rocks.  Luck was with us – the weather was stunning.
It was bittersweet to leave after only a few days, but the big trip is rapidly approaching and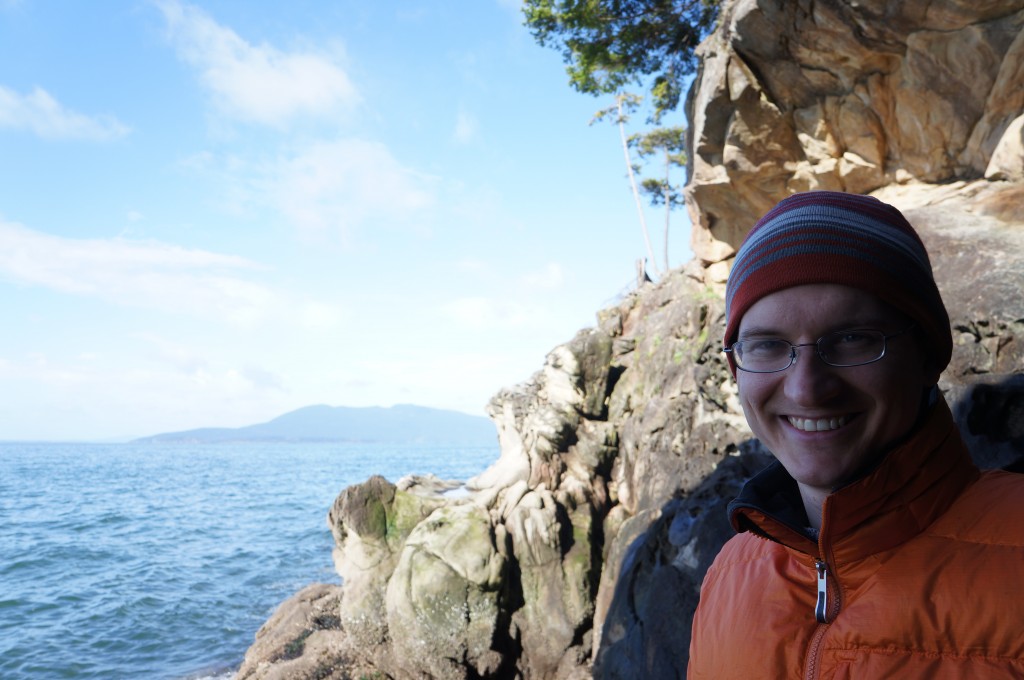 there is much left to do here on the East Coast.  I presented at a conference in Baltimore this week, and we are working through a massive to-do list that must be complete in six weeks.  Yikes!
To complicate matters, the last service dog we trained has a nasty case of kennel cough and we are rehabilitating him for the next 2.5 weeks.  He is such a sweetie, and we cannot stand to hear him cough.  He is being pampered on a big fluffy dog bed, and has spent the last two days doing nothing but sleep.