I can't hardly believe it: tomorrow we leave Peru and enter Ecuador.  It has been almost three months since we entered this country!  I can say without hesitation that Peru is an incredible place.  Maybe someday we will get around to writing a good summary, but for the purpose of this post I will write a bit about our last week here.  Highlights include one last, epic descent and climb, and our arrival to the land of bananas, coconuts, and rice paddies.
We last updated in Cajabamba, which is about 100 miles from the similarly named but much much larger city of Cajamarca.  We took a nice rest day there.  As usual, it was mostly filled with eating, resting, and internet.  A few pictures:
Our first day of riding took us up and down yet more hills, and through many bustling towns.  There were the usual views, but also some fun experiences eating cookies, watching crazy cars, and riding through rain for the first time in weeks.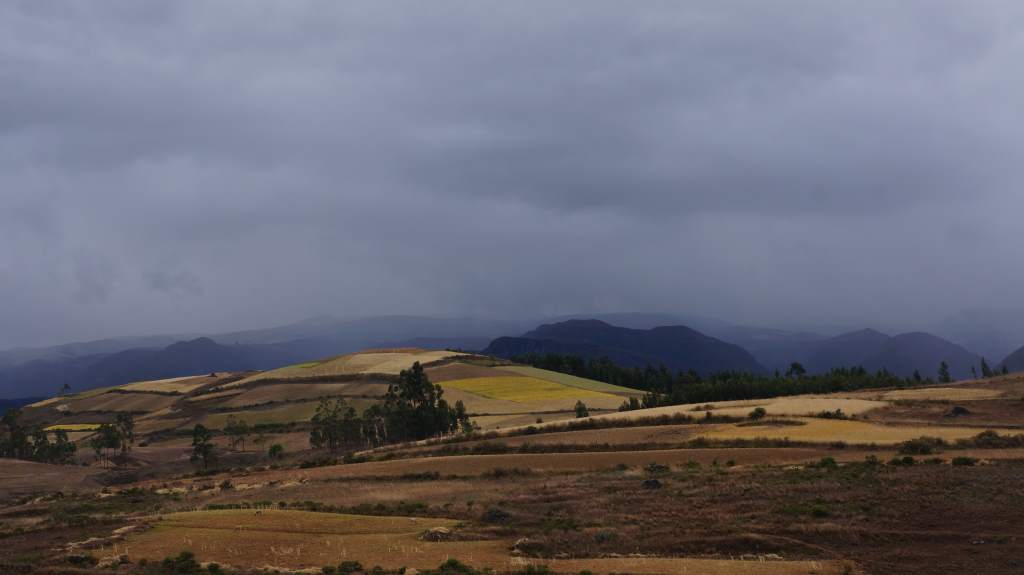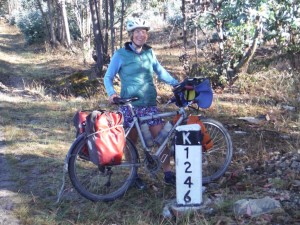 We had no desire to go into and out of yet another major Peruvian city, so we were overjoyed to find a shortcut on our second day that not only avoided Cajamarca, but also saved us 23 miles of riding.  Sure, it was 4 miles uphill on dirt, but we got to go through a tiny hamlet, agricultural fields, and get chased by still more dogs.  Taking the shortcut was also exciting because we finally left Peru's highway 3, which we have been following (more or less) since we entered the country over 1,000 miles ago.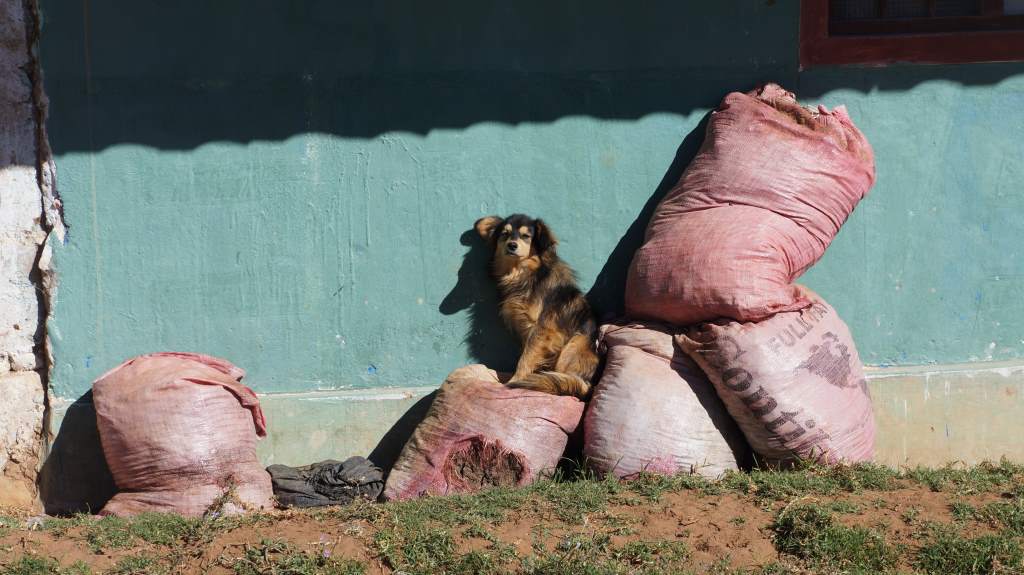 Next up was the craziest descent and ascent that we've ever done.  We crested a small rise (ok, it was 1,500′)  to look out into the next valley.  The road wound below us, dropping over 7,000′ all the way down to the river below and then rose back up 9,000′ on the other side.  Nearly all of this was in full sight!  It was a bit dizzying to stare down almost two vertical miles, and it was a bit terrifying to descend all that in one go on narrow roads carved into the cliffs.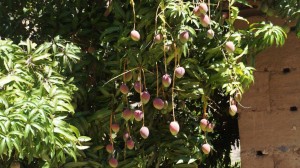 At the bottom it was HOT.  I am talking 90 degrees kind of hot, with mango trees and bananas everywhere.  We spent an entire afternoon climbing halfway up the other other side and back into cooler temperatures.  Because of the steep cliffs there were no towns, so we camped in an old quarry next to the road before finishing the climb (finally!) the following morning.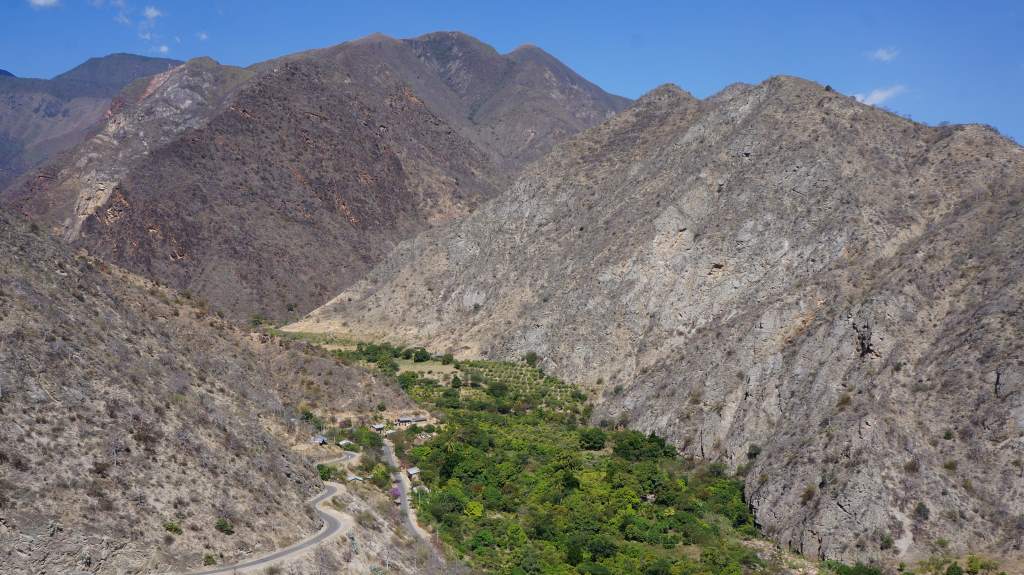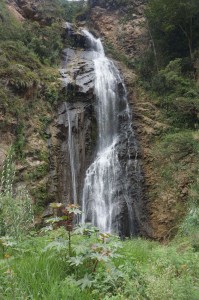 On the other side of the mountains from that mind-boggling dip we found a whole new Peru.  We were on the Amazon side of the Andes, and boy was the difference apparent.  Everything was so much more green.  We could see waterfalls from the road, and we followed ever larger rivers downhill for over a hundred miles.  It was joyful, lovely riding.
As we bottomed out around 1,500′ the air became hot and humid, and fruit stands became common along the road.  We started to see rice paddies everywhere, and banana trees, and coconuts.  Even the people look different here, and they all seem to ride motorbikes in flip flops.  The locals seemed very excited to greet us and yell 'Gringo!', especially a pair of young guys who passed on their moto three times to take videos with their phones.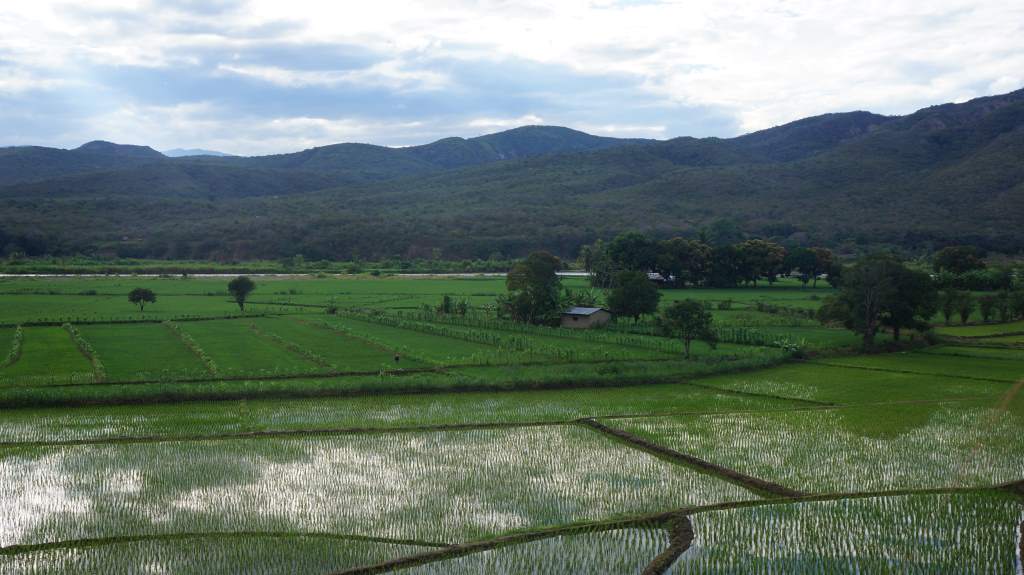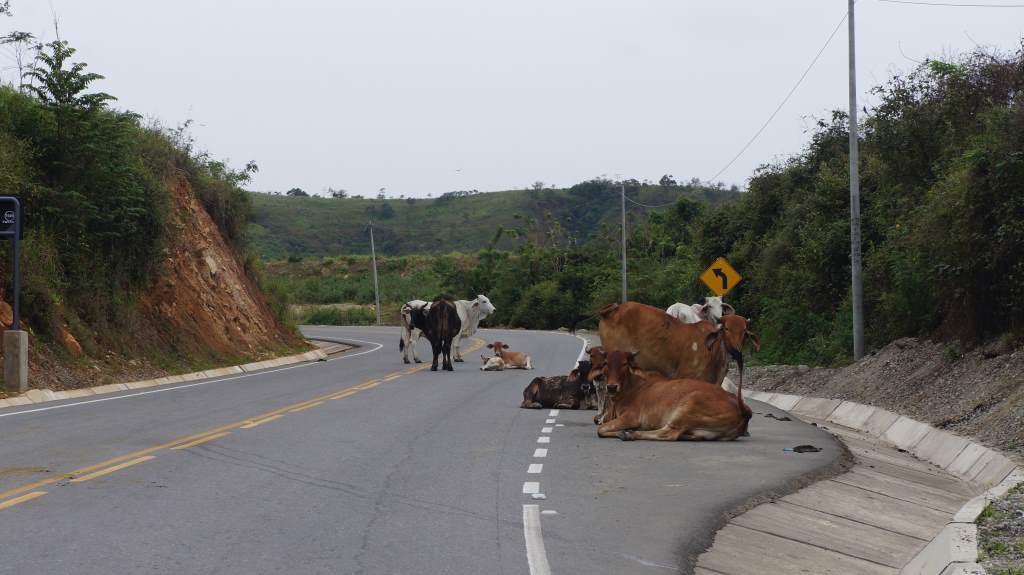 Now we are only about 30 miles from the Ecuador border, in a lively town full of motorcycle taxis and small restaurants.  It feels like a rest day because we got here at 1 pm, so now we are ready for an early start tomorrow.  We've been told the hills in Ecuador are vastly steeper than those in Peru, so we want to give ourselves plenty of time to make it to our first real Ecuadorian town tomorrow.
Like always, I am both excited and nervous for our next country.  Ecuador uses the US dollar as their currency (crazy, huh?  Since 2000!), so at least that will be familiar.  Peru has just been so wonderful to us that I am a bit sad to leave it.  Where else can we stay in a decent hotel and eat every meal out without spending more than $30 a day?!  But… it's time to move on. Ecuador here we come!