This past week we've been moving quickly towards Cusco. We had an exiting exit from La Paz, a beautiful ride along Lake Titicaca, and have entered our 7th country: Peru!
After taking a day to let our legs recover from our hike, we got up very early to leave La Paz before traffic picked up. Unfortunately, Daisy got a flat tire 3 blocks down the street! We changed the tube on the sidewalk while avoiding a couple puddles that were probably urine, based on the smell. It seems that people just pee all over the place in this city.
After escaping the traffic, we found ourselves back in the flat altiplano. Soon enough, we were riding along the famous Lake Titicaca. We took a short ferry (actually a small wooden raft) with a couple cars and then climbed our way up and over the hill to get to Copacabana. The road wound along the ridge and we could see the lake on both sides. It was beautiful!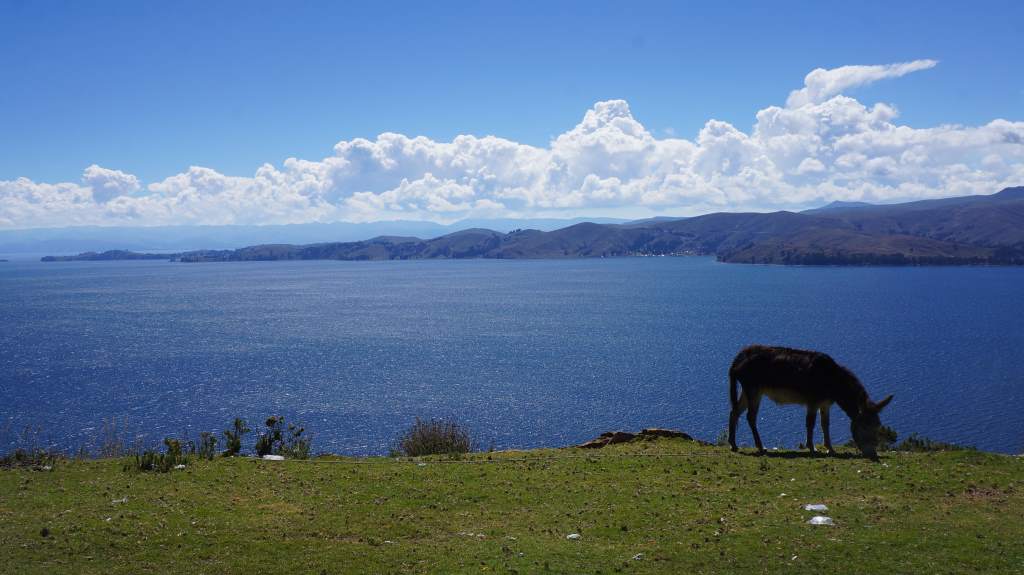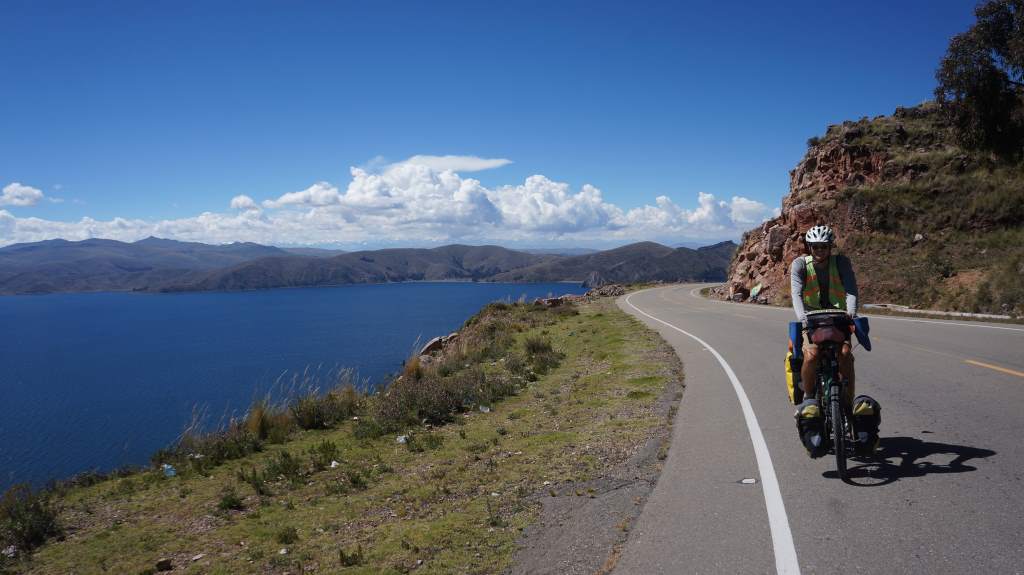 The next day we entered Peru, and we felt the difference immediately. The people are very friendly! A lot of people smile and wave to us as we ride by. Also, there are a lot more bicycles, cargo tricycles, and motorcycle taxis. In general, people seem to be a bit happier and a lot less reserved. When we stopped for our picnic lunch the first day, a woman with 4 cows sat down nearby and chatted with us.
We are excited to arrive in Cusco in just a couple days. We will meet up with my parents and visit for a week – we haven't seen them since San Francisco! We will also do the 4-day Inca Trail hike to Machu Picchu. I think after that we'll be happy to retire our hiking boots until after the bicycle trip is over.